Located only an hour from Auckland the Pūkorokoro Miranda Shorebird Centre is an excellent stop to escape the city and have a look at some of New Zealand's amazing birdlife. With nearly half of the population of the endemic Wrybill found at Pūkorokoro Miranda during part of the year, and with numbers of shorebirds often exceeding 10,000 the coastline is almost a mandatory stop for any birdwatcher passing by.
Visit the Shorebird Centre and find out what birds are around, stay with us for a weekend escape from the bustle of the city or join us for one of our regular events.
NEWS & UPDATES
Pacific Golden Plover Project Updates
18th February, 9pm
Our efforts to cannon net this afternoon weren't successful but energy is high and I think we can all say it was fun and we can see the potential. There were a couple of instances where we even got quite close! Next up we will try some mist nests. Stay tuned!
18th February, 11am – The Golden Hour has arrived!
It's the moment many people have been planning for, working towards and getting excited about. Today we're hoping that our plans fall into place, and so do the birds, so that we can catch 10 Pacific Golden Plover and discover where they go on their migration. To learn more about the project and our plans so far check out our Where do Pacific Golden Plovers go? page.
The teams from Hawaii and Montana led by Wally Johnson arrived last night and preparations have started in the hopes that we catch Pacific Golden Plover today. Due to this, sections of our trail are going to be closed today and this week if needed, to minimise the disturbance and give us a better chance of catching these elusive birds. Check the status of our trail to the right of our page. We will keep you updated with the progress. Keep your fingers crossed!
Where do our Pacific Golden Plovers go?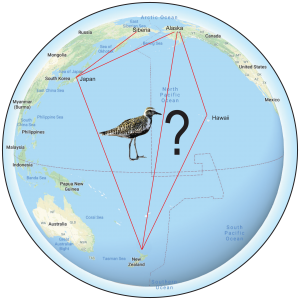 The talented Johan Kok from Wild Images has generously offered to help us create a documentary about our new project to find out where our 4th most common Arctic migrant, the Pacific Golden Plover, go when they leave us in Autumn. We will be observing their habits so we can catch them in February 2019, fit them with transmitters and follow them via satellite.
Watch Johan's great first video of the series, introducing our project. To learn more about the birds, our project and stay updated, visit our Project Page.
New Chairperson Elected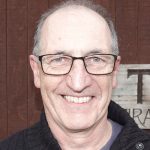 We would like to welcome Will Perry to the role of Pūkorokoro Miranda Naturalists' Trust Chairman. Will is eminently qualified for the role having been our secretary for the last 18 years. He succeeds Gillian Vaughan who stepped down in May after serving in the role for 8 years.
---