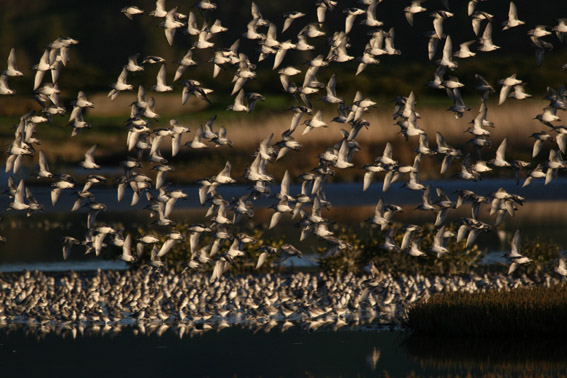 Located only an hour from Auckland the Pukorokoro Miranda Shorebird Centre is an excellent stop to escape the city and have a look at some of New Zealand's amazing birdlife. With nearly half of the population of the endemic Wrybill found at Pukorokoro Miranda during part of the year, and with numbers of shorebirds often exceeding 10,000 the coastline is almost a mandatory stop for any birdwatcher passing by.
Visit the Shorebird Centre and find out what birds are around, stay with us for a weekend escape from the bustle of the city or join us for one of our regular events.
---
The Flock and a mini festival of shorebird films at Devonport.
The Flock is coming to Devonport, with over 2500 birds on display at Windsor reserve from 18 to 28 November.
An extra special event will be a mini-film festival featuring shorebirds and migration.  Victoria Theatre, Devonport. Sunday November 20 at 2.00 p.m.
This is one off screening and space is limited so you will need to book tickets.  Book at the cinema or by ringing 09 446 0100 or online at http://www.thevic.co.nz/movies/12165.php ($1 booking fee).
The Flock is a creative and fun project that will spread the message about the threats facing our migratory shorebirds and build support for their protection. Everyone can get involved by cutting out, painting or hosting bird gatherings that will grow, representing the cause through till March 2017. The flock has begun to assemble. Find out more!
---
Hēmi Whaanga from University of Waikato. – Think you know the names for our birds? Why is a Tui not necessarily a Tui?
Hēmi will talk about Maori names for our birds.  Speaker at 11.00 a.m. followed by birding in the afternoon  More events
---
Bar-tailed Godwit
---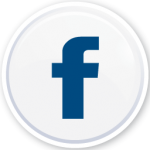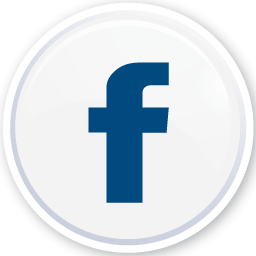 Whats going on?
Pukorokoro Miranda on Facebook
We are pleased to tell you that Wendy Lane is our new "Shore Guide". Most days you will find her at the hide for a couple of hours either side..