---
Located only an hour from Auckland the Pūkorokoro Miranda Shorebird Centre is an excellent stop to escape the city and have a look at some of New Zealand's amazing birdlife. With nearly half of the population of the endemic Wrybill found at Pūkorokoro Miranda during part of the year, and with numbers of shorebirds often exceeding 10,000 the coastline is almost a mandatory stop for any birdwatcher passing by.
Visit the Shorebird Centre and find out what birds are around, stay with us for a weekend escape from the bustle of the city or join us for one of our regular events.
---
LATEST NEWS & UPDATES
Shorebird Centre is Open – Pūkorokoro Miranda Naturalists' Trust wants to advise all our visitors that the Shorebird Centre is open. You can find more information here about our Covid-19 reopening conditions.
4th December 2019 – Alison Ballance and her Podcast on the Pacific Golden Plover project
Broadcaster, writer and conservationist Alison Ballance visited the Centre during the catching and recorded a podcast for Radio New Zealand's Our Changing World series. Here is her interview with the team and story – Tracking Pacific Golden Plovers around the world.
3rd December 2019 – Meet the New Kuriri Explorers
Learn about the 3 latest Kuriri who've been caught by the team of banders and fitted with transmitters for their next migration Read here for more details.

More News and Updates…
---
PROJECTS
WHERE'S GOLDIE? – Following Pacific Golden Plover
Our current project follows the Kuriri or Pacific Golden Plover once they leave our shores to see where they go to breed and where they stop along the way. All with the aim to protect their declining numbers.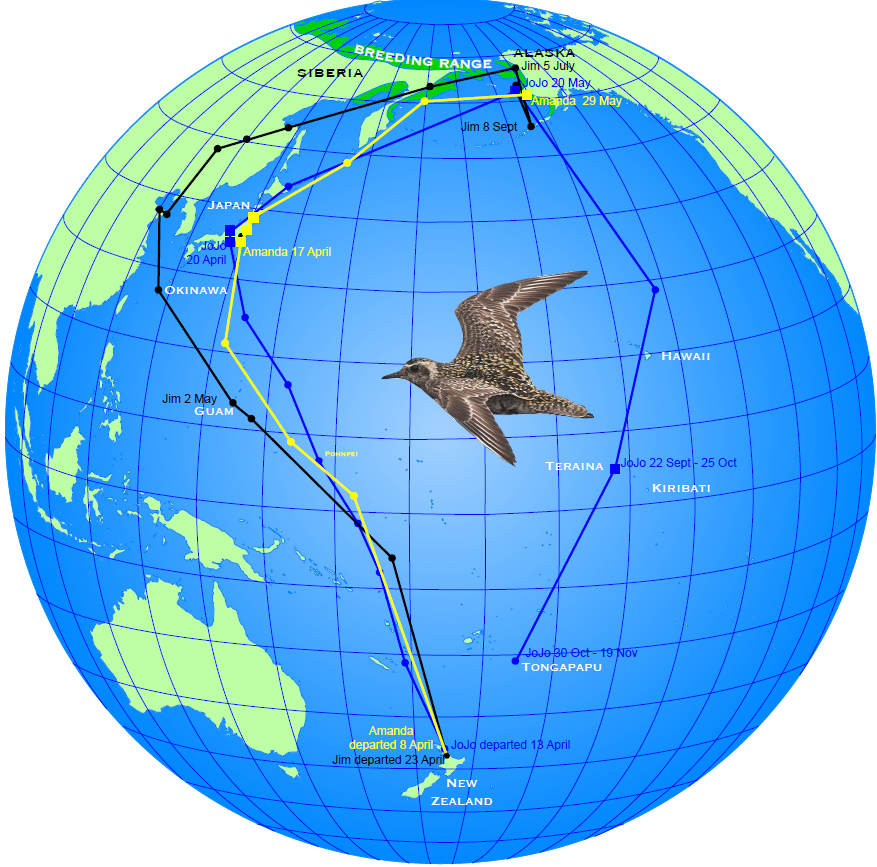 Visit our Where's Goldie? project page to meet the birds we've managed to fit with satellite transmitters, follow them on their journey and watch our progress.
---
Thanks for following!