Download shorebird stories, banners, posters, and flock branding to help with making your own flock!
The below provides some materials which can be used for the presentation and promotion of your flock.
Shorebird stories
The stories of the shorebirds that we are focusing can be downloaded below.
Banner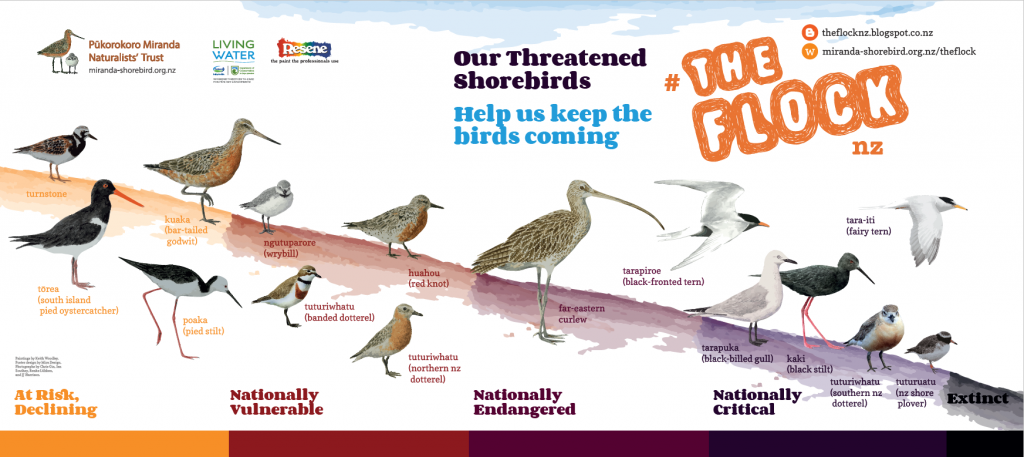 Threatened species banner -190 x 84cm banner.
Secure for use outside with poles and guy ropes or waratahs and plain ropes.
Download: flock banner 190×84 04tml.pdf  9.9MB
Posters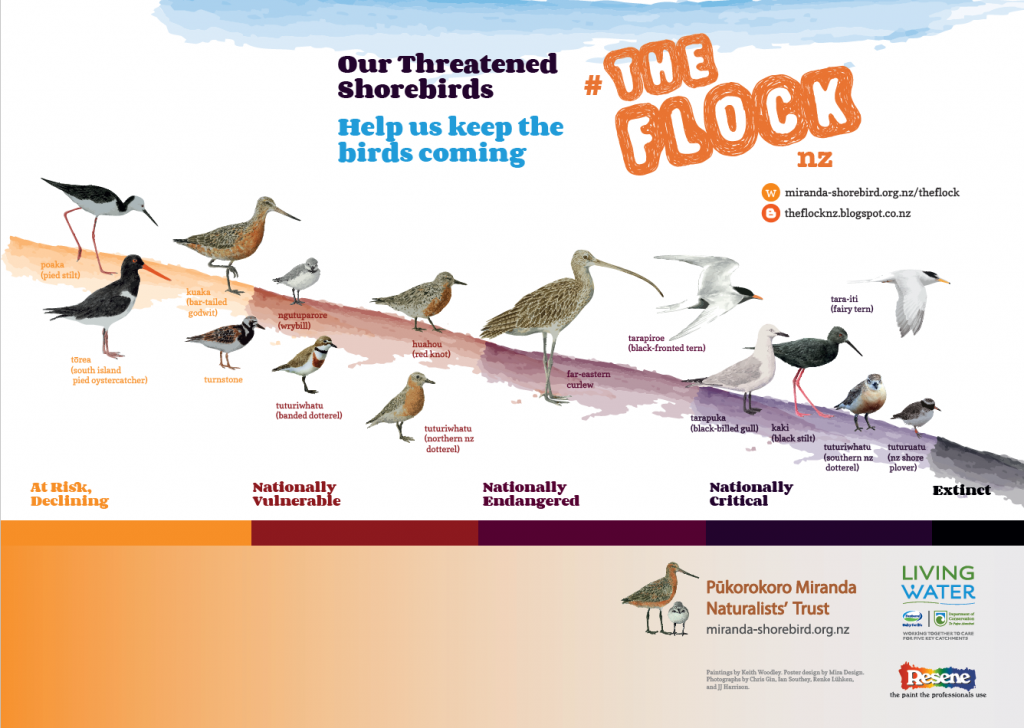 Shorebird A5s – set of 15 birds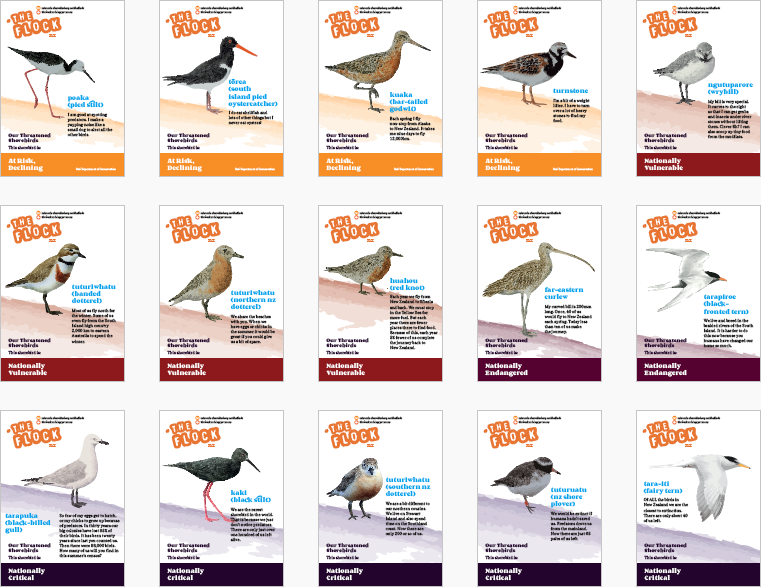 Threatened shorebirds poster series – A5 size.
Download: flock birds A5 04-final.pdf   21MB
Shorebird stories — Further information about each of the birds.
Flock branding – some resources
Please go to this google drive folder to download the resources within it that you would like to use:
The Flock – branding (Google Drive Folder)
In here you will find many materials including:
Flock logo
Download as: PDF, EPS, PNG, JPG
Flock 'block' (logo with tagline)
Fonts (all are free and shareable)
Colour and font specifications
Keep in touch!
Keep in touch via social media and our other channels to let us know what you'd like to do. Always feel free to contact Louisa at the Pūkorokoro Miranda Shorebird Centre to discuss ideas and plans:
Here is how to follow The Flock on social media: