Following Pacific Golden Plover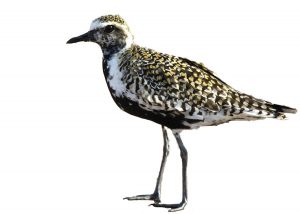 Goldie is our Pacific Golden Plover, the Kuriri, the fourth most common of the Arctic migrants that visit us each summer, and probably the most beautiful. But Goldie has a problem. The number of Pacific Golden Plovers arriving in New Zealand is falling fast. And unfortunately we don't know what to do about it because we don't know where they come from or how they get here.
The Shorebird Centre is going to try to find answers. We're going to try and catch 10 birds and fit them with tiny satellite tags. We'll follow their journey north through to their breeding grounds and back and learn about all the places they stop along the way. Then, hopefully, we'll be able to work to stop their decline.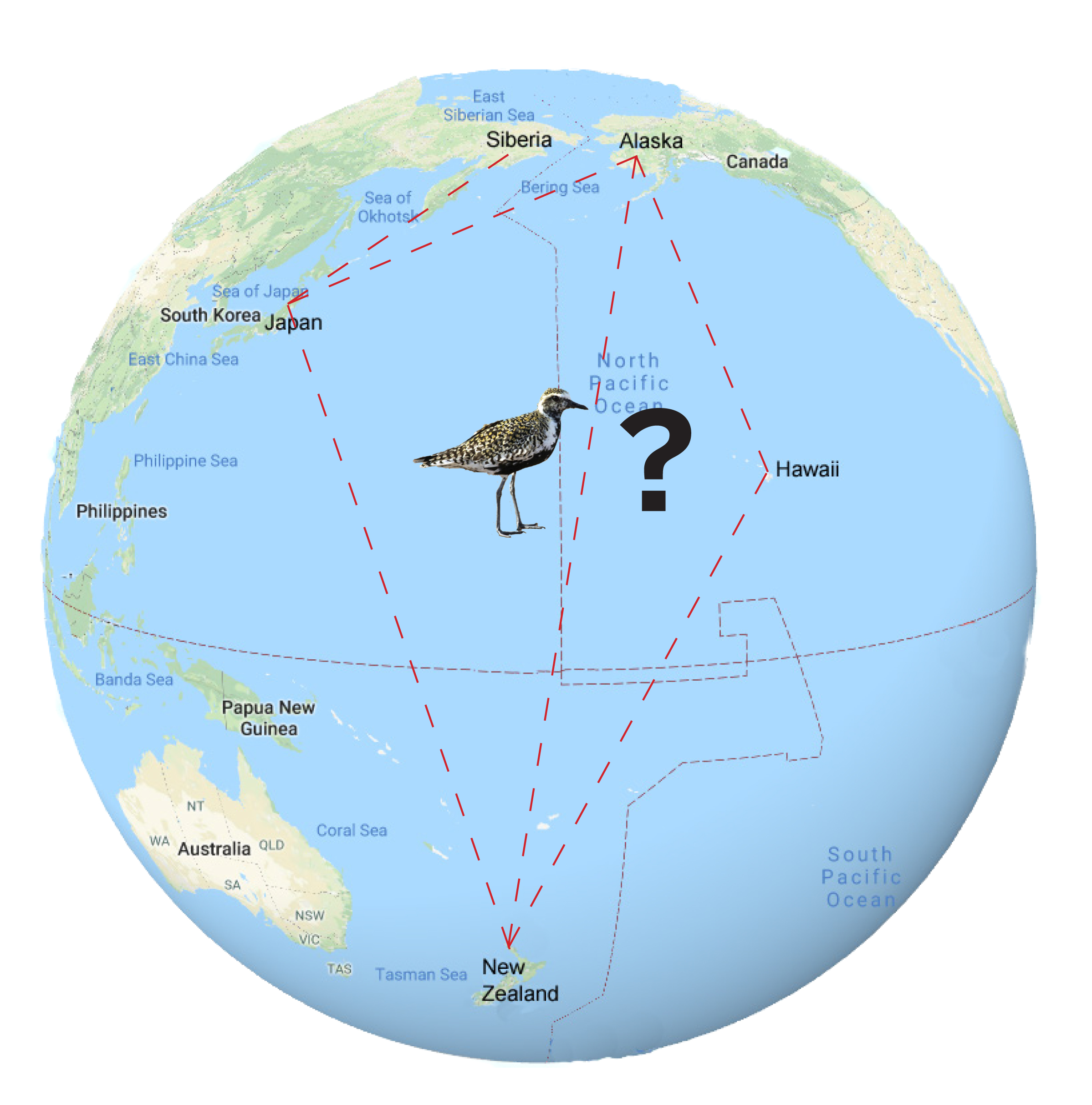 THE PROJECT PLAN
In December 2018 we will have a team of enthusiastic volunteers watching the Kuriri that have come here for summer so we can work out how and where to catch them. In late February 2019 we'll report on how our team of experts gets on with the tricky business of catching enough birds to fit them with transmitters. And from late March-early April the information we get from the satellite tags on their 15,000km journey to their secret home in the Arctic will be plotted on this map so you can share with us the excitement of discovering where they stopover en route – maybe Japan – and where they nest – will they turn out to be Russians or Americans?
Later, if the satellite tags' batteries last long enough, we'll report on the route they take on the return flight to New Zealand. It's possible they may even fly here direct, 11,000km, which would be a remarkable feat for birds about the same size as a stocky Blackbird.
GETTING THE MESSAGE OUT
The Shorebird Centre is very keen to spread the message about this project. We're very excited about the prospect of discovering where these birds, which have been visiting us for thousands of years, actually come from. We're also very enthusiastic about finding out why their numbers have dropped in recent years and working to reverse that trend before it is too late. Almost all of our native shorebirds are threatened and we hope the story of the Kuriri will help persuade people that they are worth helping.
Interactive Google Earth maps | You can watch with us as we follow the Pacific Golden Plovers on their journey up to the arctic to breed and back to us in summer. Download Google Earth and use the interactive maps to see exactly where the Kuriri are.
Facebook | Follow us for updates, links to media and the latest news.
Education | Shorebird Centre Educator Alex Eagles-Tully is using the Pacific Golden Plover story to get schools interested in shorebird education. As part of that project Alex has designed a paper Kuriri that anyone can colour in, cut out, glue together and hang from the ceiling. You can find the instructions for 'How to make your own paper PGP' here. If you visit the Centre you'll see it is decorated with lots of brightly coloured Kuriri made by pupils of nearby Kaiaua School. We'd love to hang up any that you make too so send them in.
---
PROJECT NEWS FEED
See all the project news and updates here.
---
MEET THE BIRDS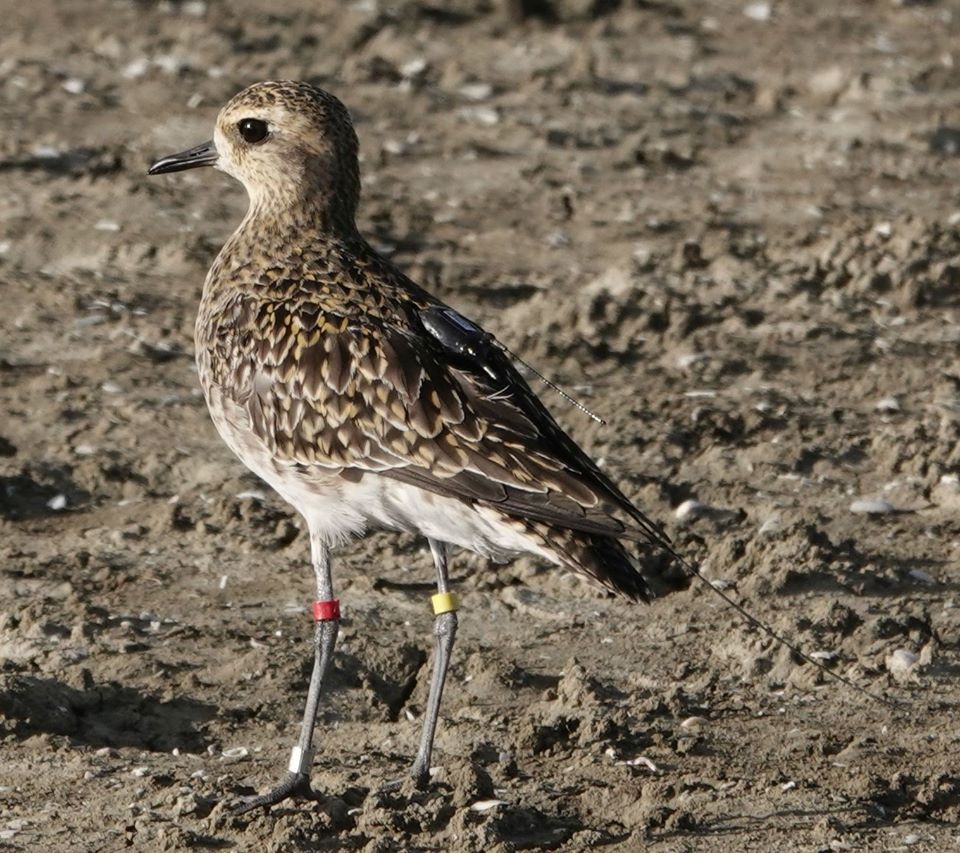 Here we feature the stars of the show, the birds we've caught, fitted with transmitters and patiently watched as they've headed away on their migrations.
See how to identify them, where they've been and what we've learnt about them all. Meet the long-distance travellers here.
---
OUR DOCUMENTARY
Johan Kok from Wild Images has very generously offered to help support our project by creating a documentary of the efforts.
You can see all his episodes and meet some of the people behind the project here.
---
SUPPORTERS